Pregnant women have an increased need for folate. A sufficient supply of the essential vitamin ensures that the baby develops normally during pregnancy. However, many women cannot completely absorb synthetically produced folate (folic acid) in their bodies. In contrast, natural folate can be better utilised by the body.


Pregnancy + breast feeding


NATAL 2 contains essential vitamins, minerals and fatty acids from raw vegetable sources. It completely covers the daily folate requirement (from spinach and buckwheat) for women during pregnancy. Moringa, which is additionally contained, is rich in minerals and trace elements that support the normal growth of the baby and increase the production of milk by the mother.
Nutritional supplement in capsule form on a vegetable basis without colorants, flavorings and preservatives
one daily portion naturally covers the increased daily folate (folic acid) requirement during pregnancy
with natural folate (folic acid) from spinach and buckwheat

Folate contributes to the growth of maternal tissue during pregnancy
Folate contributes to normal blood formation
Folate contributes to a normal homocysteine metabolism
Folate has a function in cell division
Folate helps to reduce fatigue and tiredness

contains the essential vitamins B1, B2, niacin, pantothenic acid, B6, folate, B12, biotin, D3
contains the essential minerals iron, chrome, molybdenum, zinc, copper, manganese
contains the essential omega-3 fatty acid DHA
with the superfood Moringa, rich in vitamins, minerals and antioxidants
The aim of our Natal products is to supplement your diet in a sensible way, without overdosing. her1 Natal products contain no active ingredients and no micronutrients in pharmaceutical dosages and are therefore food. Nevertheless, if you are taking any food supplements regularly, you should inform your gynaecologist.
Prices incl. VAT, free shipping in Germany from an order value of € 50.00, plus shipping costs within Europe. Shipping time: 5-7 days in DE.
Ingredients: Buckwheat complex, spinach powder (spinach extract, maltodextrin), algae oil powder from the microalgae Schizochytrium sp. (maltodextrin, DHA), Moringa*, powdered green cabbage, lichen extract (maltodextrin, corn starch, coconut oil, sugar, antioxidant: ascorbic acid ester, tocopherol (vitamin E from sunflower oil), release agent: silicon dioxide), release agent: rice extract mixture (rice, gum arabic, sunflower oil), capsule: Hydroxypropylmethylcellulose
Net filling quantity: 11.4 g (7 daily portions of 2 capsules)
🌿 100% vegan 🌿
*from controlled organic cultivation DE ÖKO 007. EU/non-EU agriculture.
---
Vitamin B1 from buckwheat
Vitamin B2 from buckwheat
Pantothenic acid from buckwheat
Vitamin B6 from buckwheat + spinach
Folate from buckwheat + spinach
Vitamin B12 from buckwheat
---
---
Molybdenum from buckwheat
---
---
** DV = Daily values re Regulation (EC) 1169/2011 on the reference intake of an average adult
Take 2 capsules daily unchewed with liquid.
No substitute for a balanced and varied diet. The recommended daily dose should not be exceeded. Close after opening, store in a cool, dry place and out of the reach of small children.
Folic acid plays an important role in all growth and development processes in our body. It helps in the production and repair of our genetic material (the DNA). All rapidly dividing cells therefore have a special need for folic acid. These include cells of the mucous membranes (e.g. intestinal mucosa) and bone marrow as well as all cells of a newly developing organism, such as a baby.
The name folate is derived from the Latin word folium = the leaf. Leafy vegetables and green vegetables have a very high content of folate. Whole grain products, pulses, nuts, potatoes, oranges and eggs are also good sources of folate.
Folate for pregnancy and brest feeding
During pregnancy and lactation our need for folic acid increases, because a lot of cell division takes place during the formation of the organs, development of the body and washing of the embryo/baby. In order for this to function properly, we need more folic acid.
An adequate folate supply is therefore particularly important in the first trimester (the first three months of pregnancy). However, due to its effect on homocysteine metabolism, an adequate folate supply is recommended throughout the entire pregnancy.
Studies have shown that maternal folic acid and vitamin B12 levels decrease, especially at the end of pregnancy, and at the same time total homocysteine in the blood increases. Folic acid also regulates the homocysteine level. If it is too high, there is a risk of miscarriage and premature birth as well as the risk of pregnancy- and birth-related problems.
Studies have shown that pregnant women who take folic acid supplements have a lower risk of developing pregnancy problems such as preclampsia, and are less likely to give birth to children with a low birth weight or premature birth. Some studies have shown that folic acid supplementation can possibly protect against pregnancy depression.
Sources:
[1] Kim MW et al.: Preventive effects of folic acid supplementation on adverse maternal and fetal outcomes. PLoS One. 2014; 9(5): e97273.
[2] Kim MW et al.: Homocysteine, folate and pregnancy outcomes. J Obstet Gynaecol. 2012 Aug;32(6):520-4.
[3] Bergen NE et al.: Homocysteine and folate concentrations in early pregnancy and the risk of adverse pregnancy outcomes: the Generation R Study. BJOG. 2012 May;119(6):739-51.
[4] Xu Y et al.: [Association between folic acid supplement in peri-conceptional period and depression in pregnancy: a cohort study]. Zhonghua Liu Xing Bing Xue Za Zhi. 2014 Jun;35(6):641-5.
[5] Ubeda N et al.: Physiologic changes in homocysteine metabolism in pregnancy: a longitudinal study in Spain. Nutrition. 2011 Sep;27(9):925-30.
Folate is a water-soluble vitamin that the body cannot produce itself. We are therefore dependent on a sufficient and regular supply. Folate is the natural vitamin found in plants and other foods. Leafy vegetables, whole grain products and nuts are good natural sources of folate.
In contrast, folic acid is the synthetically produced form of the vitamin.
Natural folate and synthetic folic acid must be converted in the body into the active form L-5-methyltetrahydrofolate (5-MTHF) in order to be utilised by the body. While the body converts most of the natural folate already in the intestine, synthetic folic acid often enters the bloodstream without being converted into the active form first.
Sources:
[1] Patanwala I et al.: Folic acid handling by the human gut: implications for food fortification and supplementation. Am J Clin Nutr. 2014 Aug;100(2):593-9.
[2] Greenberg J A et al.: Folic Acid Supplementation and Pregnancy: More Than Just Neural Tube Defect Prevention. Rev Obstet Gynecol. 2011 Summer; 4(2): 52–59.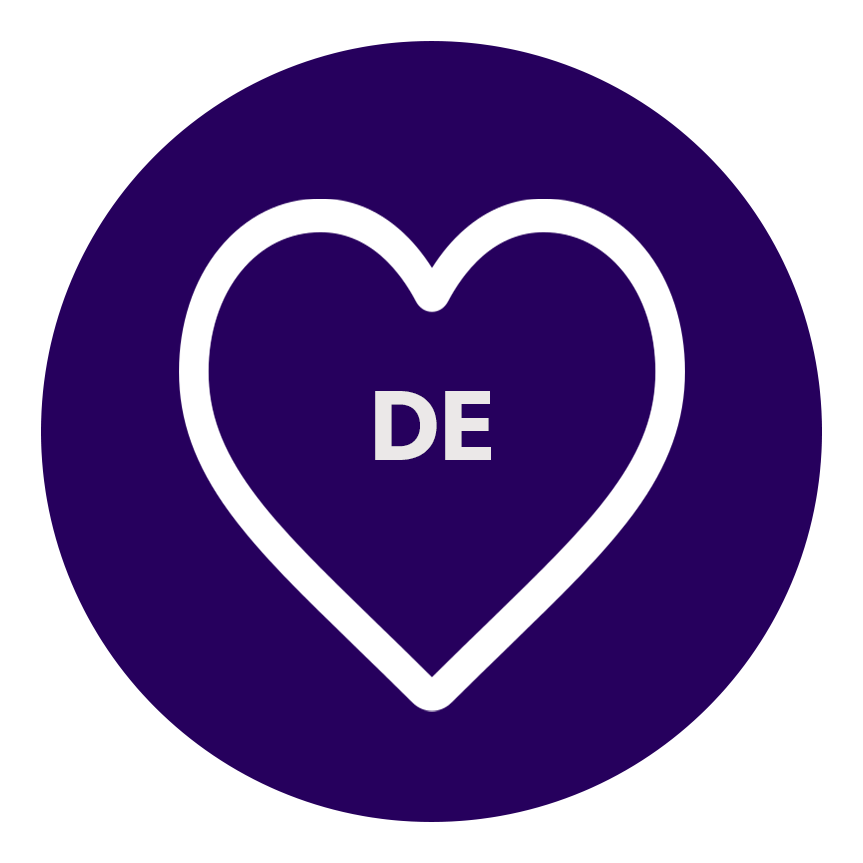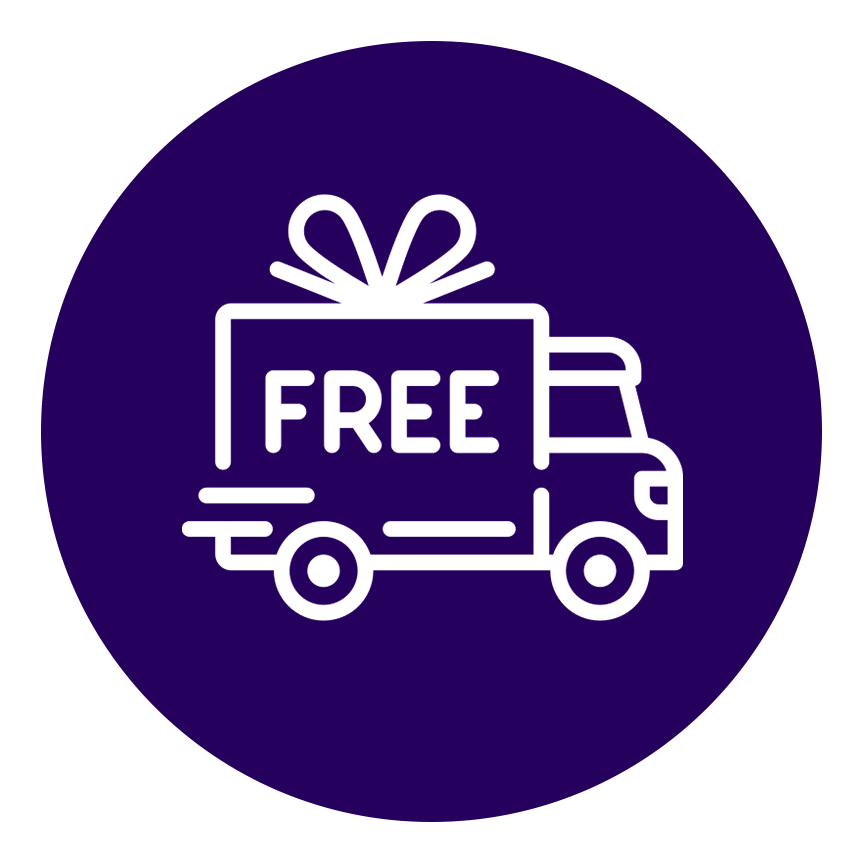 Free shipping from €50 (DE)
👉🏼Buckwheat complex
Buckwheat contains folate, vitamin B1, vitamin B2, niacin, vitamin B6, vitamin B12, biotin, iron, chromium, molybdenum, zinc, copper, manganese
Folate contributes, among other things, to the growth of maternal tissue during pregnancy, to normal blood formation, to normal mental function, to the reduction of fatigue and fatigue and has a function in cell division. 
B vitamins play a special role in energy metabolism and blood formation. For many of the b-group vitamins, the need increases slightly during pregnancy.
Iron, is the mineral number one in our blood. It is important for blood formation, oxygen transport, various metabolic processes and a functioning immune system. During pregnancy, the iron requirement doubles.
👉🏼Spinach
Spinach, like many other green leafy vegetables, is a natural source of vital folate. 
👉🏼Moringa
Moringa is a plant that has been used for generations in the eastern countries to treat various health conditions
Moringa powder is a source of vitamins A, C and E as well as calcium and potassium
Due to its antioxidant capacity, it can protect and repair the cells of the body.

Moringa can be taken during pregnancy and support the healthy growth of the infant and increase milk formation in the mother.
👉🏼
Algae oil powder from the microalgae Schizochytrium sp.
DHA (docosahexaenoic acid) is a polyunsaturated fatty acid and is one of the omega-3 fatty acids. 
DHA is an indispensable nutrient that plays a particularly important role in the structure and function of the brain, eyes, nervous system and reproduction.
👉🏼Lichen extract
Lichen extract is a natural source of vitamin D3. 
Vitamin D contributes, among other things, to a normal absorption/utilization of calcium and phosphorus, to a normal calcium level in the blood, 
maintenance of normal muscle function and the maintenance of normal bones. 
👉🏼Vitamin B1 / thiamine 
Thiamine contributes to normal energy metabolism
Thiamine contributes to the normal functioning of the nervous system
Thiamine contributes to normal mental function
Thiamine contributes to normal heart function
👉🏼Vitamin B2 / riboflavin
Riboflavin contributes to normal energy metabolism
Riboflavin contributes to the normal functioning of the nervous system
Riboflavin helps maintain normal mucous membranes
Riboflavin helps maintain normal skin
Riboflavin helps maintain normal red blood cells
Riboflavin helps maintain normal eyesight
Riboflavin contributes to normal iron metabolism
Riboflavin helps protect the cells from oxidative stress
Riboflavin helps reduce tiredness and fatigue
👉🏼niacin
Niacin contributes to normal energy metabolism
Niacin contributes to the normal functioning of the nervous system
Niacin contributes to normal mental function
Niacin helps maintain normal mucous membranes
Niacin helps maintain normal skin
Niacin helps reduce tiredness and fatigue
👉🏼Pantothenic acid
Pantothenic acid contributes to normal energy metabolism
Pantothenic acid contributes to normal synthesis and metabolism of steroid hormones, vitamin D and some neurotransmitters
Pantothenic acid helps reduce tiredness and fatigue
Pantothenic acid contributes to normal mental performance
👉🏼Vitamin B6
Vitamin B6 contributes to normal cysteine ​​synthesis
Vitamin B6 contributes to normal energy metabolism
Vitamin B6 contributes to the normal functioning of the nervous system
Vitamin B6 contributes to normal homocysteine ​​metabolism
Vitamin B6 contributes to normal protein and glycogen metabolism
Vitamin B6 contributes to normal mental function
Vitamin B6 contributes to the normal formation of red blood cells
Vitamin B6 contributes to the normal functioning of the immune system
Vitamin B6 helps reduce tiredness and fatigue
Vitamin B6 helps regulate hormonal activity
👉🏼Folate
Folate contributes to the growth of maternal tissue during pregnancy
Folate contributes to normal amino acid synthesis
Folate contributes to normal blood formation
Folate contributes to normal homocysteine ​​metabolism
Folate contributes to normal psychological function
Folate contributes to the normal functioning of the immune system
Folate helps reduce tiredness and fatigue
Folate has a function in cell division
👉🏼Vitamin B12
Vitamin B12 contributes to normal energy metabolism
Vitamin B12 contributes to the normal functioning of the nervous system
Vitamin B12 contributes to normal homocysteine ​​metabolism
Vitamin B12 contributes to normal mental function
Vitamin B12 contributes to the normal formation of red blood cells
Vitamin B12 contributes to the normal functioning of the immune system
Vitamin B12 helps reduce tiredness and fatigue
Vitamin B12 has a function in cell division
👉🏼Biotin
Biotin contributes to normal energy metabolism
Biotin contributes to the normal functioning of the nervous system
Biotin contributes to the normal metabolism of macronutrients
Biotin contributes to normal psychological function
Biotin helps maintain normal hair
Biotin contributes to the maintenance of normal mucous membranes
Biotin helps maintain normal skin
👉🏼Vitamin D3
Vitamin D contributes to the normal absorption / utilization of calcium and phosphorus
Vitamin D contributes to a normal calcium level in the blood
Vitamin D helps maintain normal bones
Vitamin D helps maintain normal muscle function
Vitamin D helps maintain normal teeth
Vitamin D contributes to the normal functioning of the immune system
Vitamin D has a function in cell division
👉🏼iron
Iron contributes to normal cognitive function
Iron contributes to normal energy metabolism
Iron contributes to the normal formation of red blood cells and hemoglobin
Iron contributes to normal oxygen transport in the body
Iron contributes to the normal functioning of the immune system
Iron helps reduce tiredness and fatigue
Iron has a role in cell division
👉🏼
chrome
Chromium contributes to the normal metabolism of macronutrients
Chromium helps maintain normal blood sugar levels
👉🏼molybdenum
Molybdenum contributes to the normal metabolism of sulfur-containing amino acids

👉🏼zinc
Zinc contributes to normal acid-base metabolism
Zinc contributes to normal carbohydrate metabolism
Zinc contributes to normal cognitive function

Zinc contributes to normal DNA synthesis

Zinc contributes to normal fertility and reproduction
Zinc contributes to the normal metabolism of macronutrients
Zinc contributes to normal fatty acid metabolism
Zinc contributes to normal vitamin A metabolism
Zinc contributes to normal protein synthesis
Zinc helps maintain normal bones
Zinc helps maintain normal hair
Zinc helps maintain normal nails
Zinc helps maintain normal skin
Zinc helps maintain normal testosterone levels in the blood
Zinc helps maintain normal eyesight
Zinc contributes to the normal functioning of the immune system
Zinc helps protect the cells from oxidative stress
Zinc has a function in cell division
👉🏼copper
Copper helps maintain normal connective tissue
Copper contributes to normal energy metabolism
Copper contributes to the normal functioning of the nervous system
Copper contributes to normal hair pigmentation
Copper contributes to normal iron transport in the body
Copper contributes to normal skin pigmentation
Copper contributes to the normal functioning of the immune system
Copper helps protect the cells from oxidative stress
👉🏼manganese
Manganese contributes to normal energy metabolism
Manganese helps maintain normal bones
Manganese contributes to normal connective tissue formation
Manganese helps protect the cells from oxidative stress
👉🏼DHA
DHA helps maintain normal brain function
DHA helps maintain normal eyesight
EPA and DHA contribute to normal heart function
 Health claims according toRegulation (EU) No. 432/2012